Combinations of custom shapes allow you to create a wide variety of chimney designs.
Design a Complete Outdoor Fireplace
A custom fireplace allows for complete size, style and material customization. The structure of a custom fireplace is frequently built in custom shapes and then using the carve tool to create the firebox.
You can also add custom shapes to create decorative borders and accents.
Once the structure is in place, add logs, fire, a mantle or surround from the library.
The outside of the fireplace can then be finished with stucco, stone or brick veneer, decorative concrete, or tile in the Materials Stage.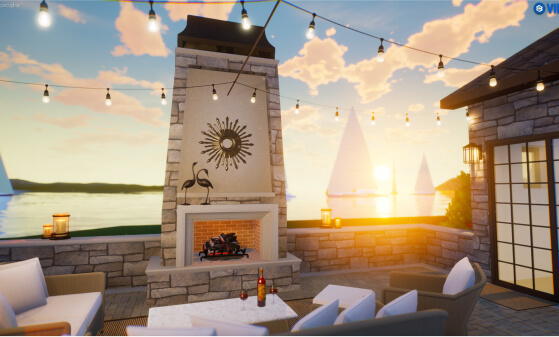 ---
Customize the Style
Create each element as a Custom Shape and set the elevation:
Shape 1: Chimney Stack Walls. Set the Lip Height for the chimney crown cap or flaunching.
Shape 2: Accent Bands
Shape 3 and 4: Chimney Caps and Pipes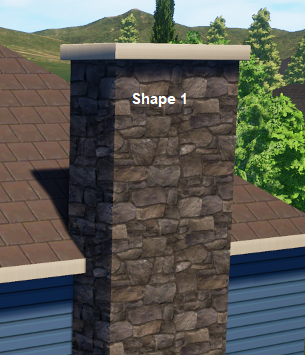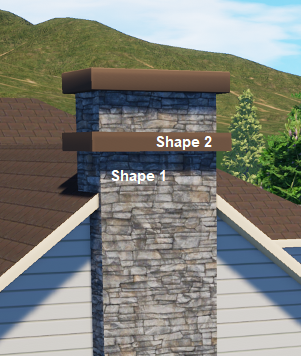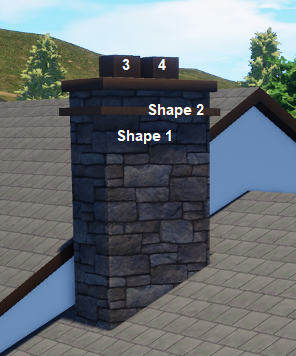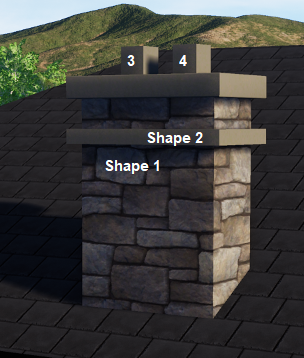 Head to the Materials Stage to apply a unique material to each element.
To change the material on the chimney crown cap, select it by double left clicking directly on it. The selected surface will highlight in red.