Snap a picture and add your creation. Vip3D allows you to insert traditional 2D photos into your 3D design and create the perfect look set against the background of your client's actual space.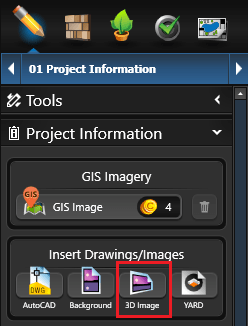 See 2D Photos in 3D in Vip3D.
Using the 3D Image feature, you may import photos of your project. The image may be in the .jpg or .png graphic file formats.
Insert 3D Image: To insert a 3D image, go to Stage 1: Project Information, click Insert 3D Image, and select the graphic file from your computer.
3D Viewport
Your photo will now appear in the 3D viewport. Left-click to place it. At this point, there are a few additional image options that will assist you in bringing out the full potential of your design.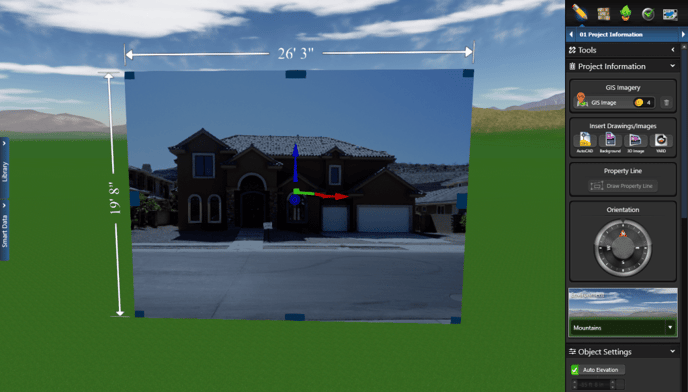 Crop and Scale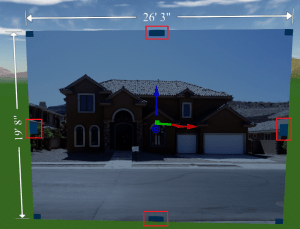 First, we want to crop the image. Holding down the left mouse button and dragging the grab handles on the top, bottom, and sides of the image will crop the image.
The bottom of the image inserts level with the ground. If we crop the bottom, we will need to check Auto Elevation to re-position the image on the ground.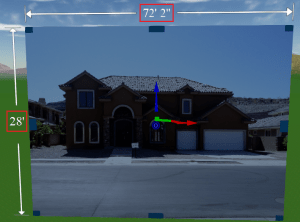 Next we use the Scale tool and 3D Gizmo to set a known distance in your image. For example, we measured this house and found the width was 72 ft 2 in. We will use the Scale Tool to set this width.
PLEASE NOTE: You must scale the image before you begin designing. If you do not scale your image first, everything will be in the wrong scale.
Add 3D Elements
Now we can design our project using Vip3D's tools, templates, and library items. Plan your landscape. Design a pool. Plant trees, shrubs, flowers, and hedges. Add outdoor kitchens, furniture, landscape lighting, and much more.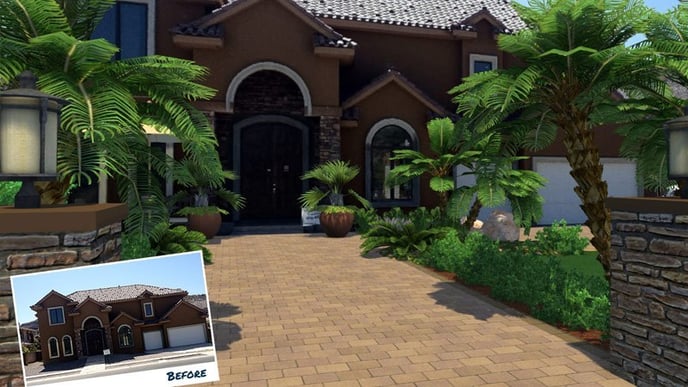 Rotate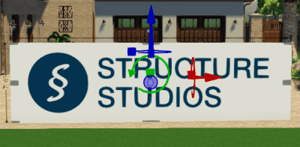 You can also insert 2D photos into your 3D design to add your logo, artwork, or a custom design element.
Once the photo is placed in the 3D viewport, we may use the Rotate Tool and 3D Gizmo to rotate the image into any position. The image will rotate on the red and green arrows based on your Angle Snap settings.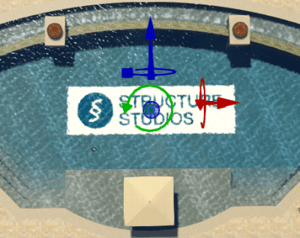 Select the image, move the cursor over the arrow, click and hold the left mouse button, and drag the mouse to rotate the object.
Release the left mouse button to complete the action.