View and download your invoices anytime from your account.
STEP 1: Sign in to your Member Account: Click Here to Log In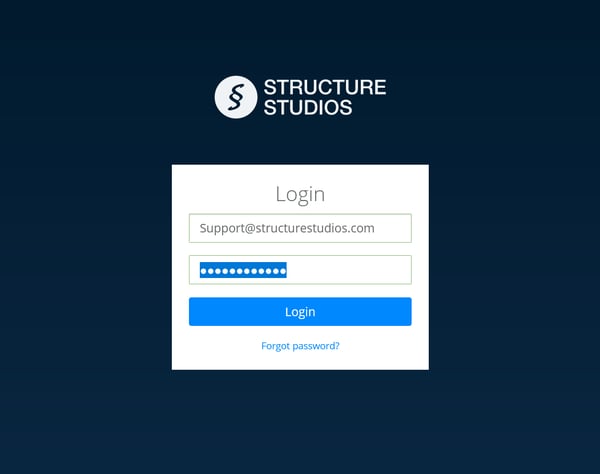 Forgot your password? Click the Forgot password link below the login button, fill in your email address, and reset your password by following the email instructions.

Once logged in, you'll have access to your memberships, profile, credit card, and billing history.

STEP 2: Select Billing History to retrieve your account invoices.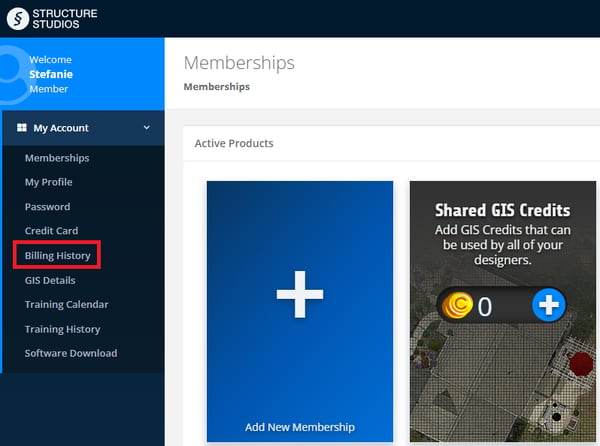 STEP 3: View and download the invoice you need by selecting the corresponding icon. Once downloaded, you can print the PDF invoice.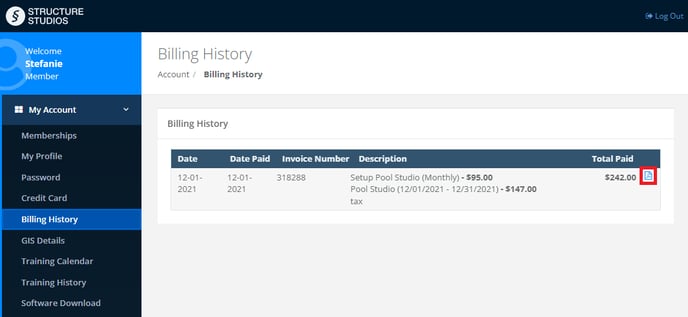 Email Invoices: Currently, we do not provide automated email invoices.