Use a spillover to create a pool window
To add a pool window, draw you pool in the
Pools Stage
.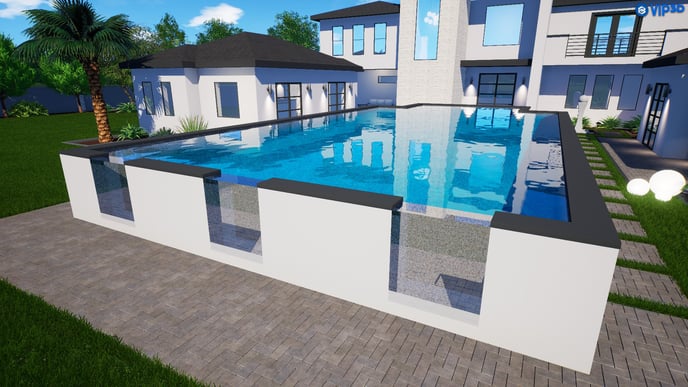 ---
Add a Spillover
With the Pool selected in 2D, add a Spillover for each window. Set the Lip Style to None and turn OFF Water Flow: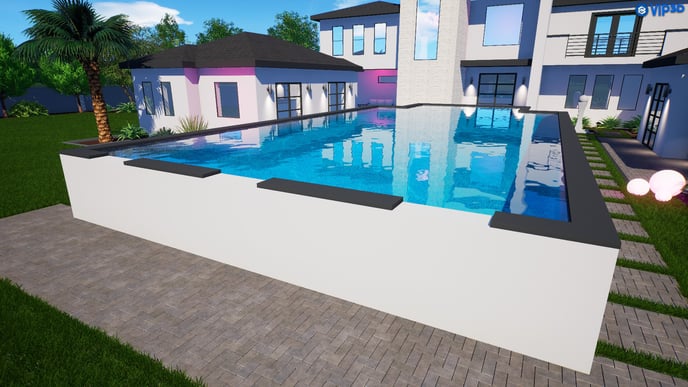 ---
Apply Glass
Next, go to the Materials Stage. Double-click the spillover and apply glass from the Library: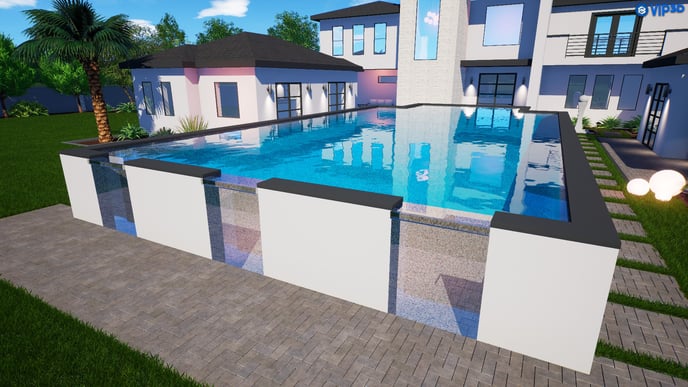 Go inside of the pool to apply glass to the inside of the spillover as well: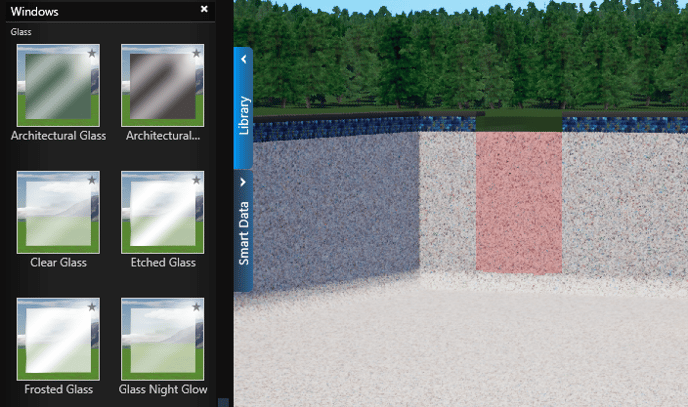 ---
Add Custom Shape Beam
Finally, add a custom shape that is the same width as the pool beam for the bottom.
Use the Outline Tool to trace the outside pool line and then press the large orange endpoint to set the width to 1 ft.

---
Head to 3D
Check out your finished work in 3D: