Fonts are automatically installed when you install the software. You may want to install custom fonts that you've created, purchased or downloaded from somewhere else.
Locate the Font
Find the custom font on your computer. It's probably located in your downloads folder and it may be contained within a .zip file.
Install the Font
Right Click on the Font and Select "Install for All Users"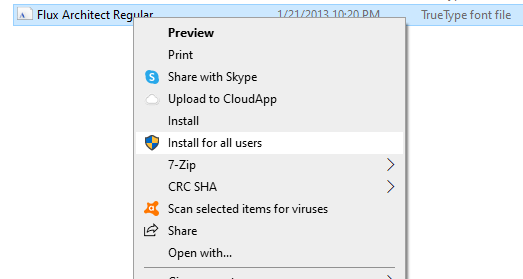 Use the Font
You should now see your new font included on the font list.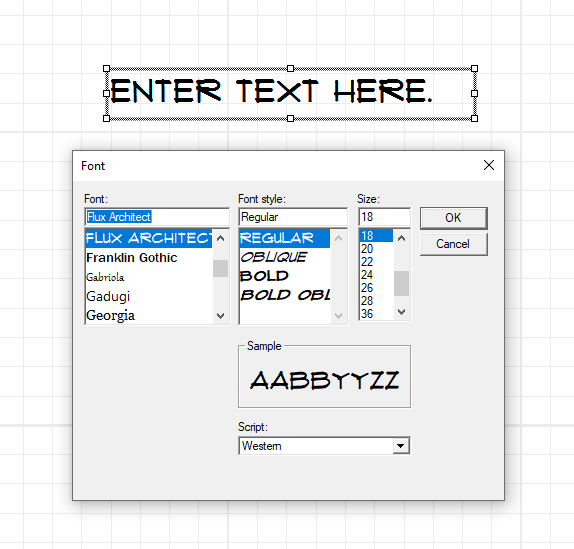 When you install a custom font, each font will work only with the computer you've installed it on. Custom fonts that you've installed on your computer might not display the same way on a different computer.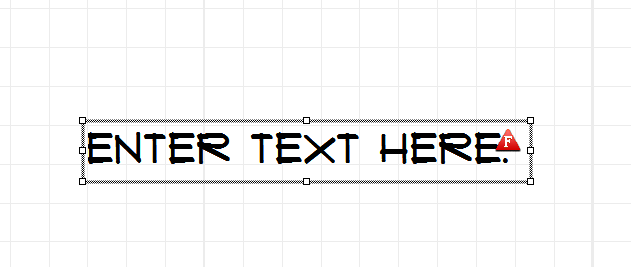 If the font has a red icon next to it, the font does not have PDF permissions or was not installed for all users.