By default, software programs are installed on the C Drive. If your C drive is full or you have a faster secondary drive you can move the program.
The program registers itself and its location in the computer's registry during the installation process. If you simply move the program files to another drive, the software won't run because your computer expects the files to be in the old location.
We need to uninstall the program and reinstall it to the new drive.
Step 1: Close Software and Uninstall
Click on the Windows icon (usually found at the bottom left of your screen)
In the Search bar, search for "apps."
Select Apps and Features in the results.
Select "Structure Studios SE3D" and click Uninstall.
Step 2: Delete the Previously Downloaded Installation Files
Access your Documents folder. Delete the SSDownloader folder.
Access your Downloads folder. Delete the SSDownloader.exe.
Step 3: Download the Software and Install to New Location
The SSDownloader.exe will go into your Downloads Folder.
Right click to Open and start downloading files to your Documents Folder.


Once the download is finished: Enter your email address, select your software and select the new location for the software to be installed.

Step 4: Move Projects, Templates and Favorites
Open two instances of File Explorer

First instance:
Open File Explorer from its taskbar icon.
Navigate to C Drive:\StructureStudios\SE3D20
Second instance:
Right-click the File Explorer's taskbar icon and click File Explorer.
Navigate to D Drive:\StructureStudios\SE3D20

Move the Files

Projects Folder: Move the projects inside the Projects folder on the C Drive — over to the new Projects folder location.
Data Folder: Move the User folder and Favorites file on the C Drive — over to the new Data folder location.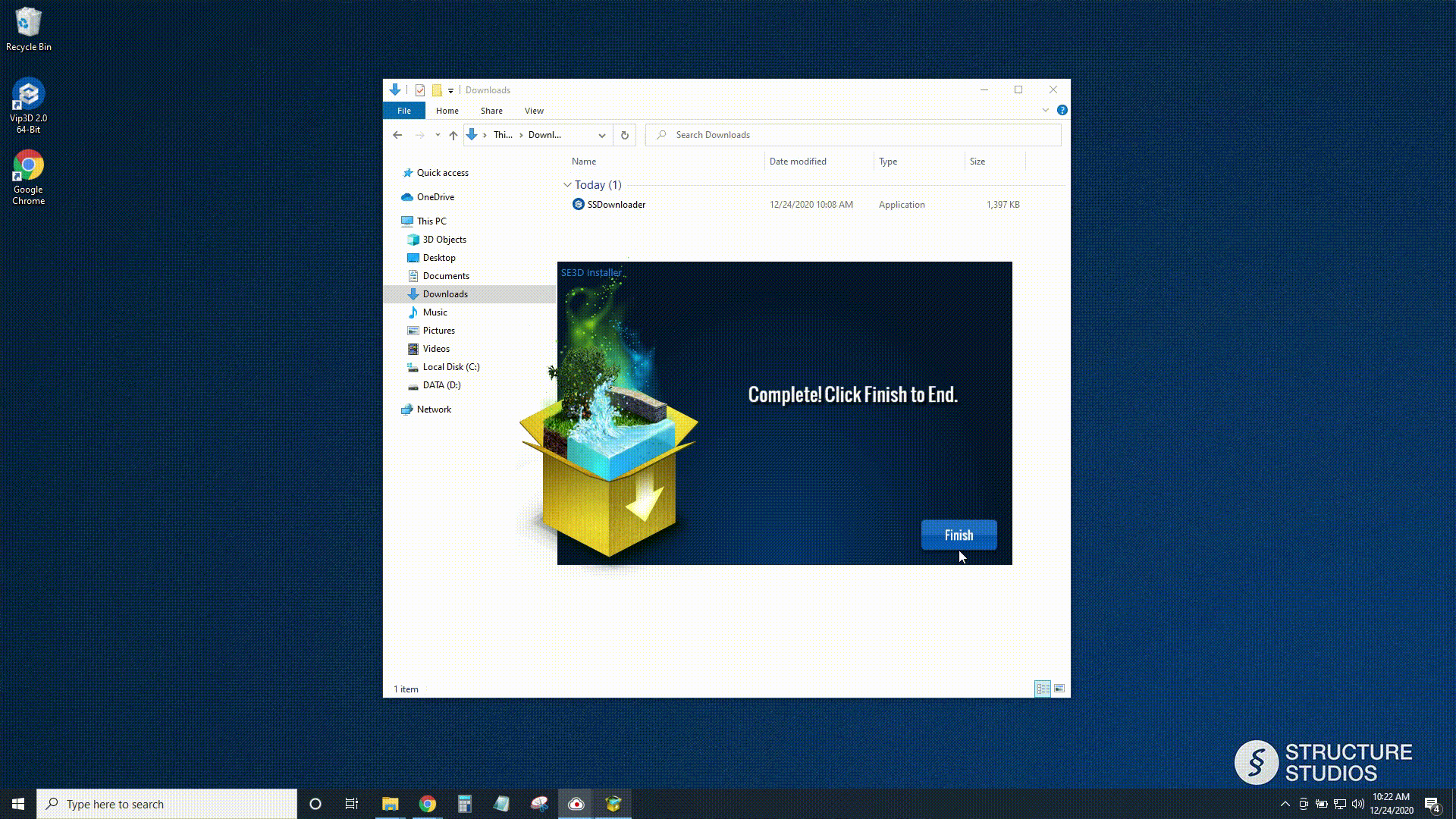 Step 5: Open the Software
Click on the software icon to begin using the software — you'll find all of your personal files and templates ready for you!