A seating area and fire pit in the middle of the pool makes a dramatic focal point.
Step 1: Draw your Pool
Once your pool has been created, head to the Hardscapes Stage.
Step 2: Draw the Island Perimeter and Steps
First draw the outside perimeter of the island and the steps leading to it.
To create square or rectangle shapes, Activate the Rectangle Tool & Turn On Grid Snap
We'll create a 14ft x 12ft island: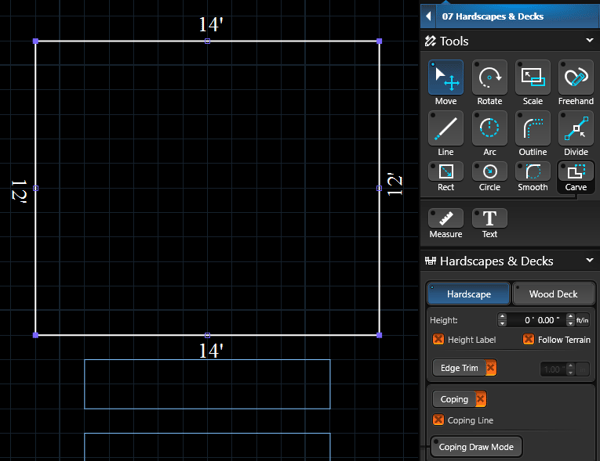 Set the height of the island and steps to the same height as the pool.
In this example, our pool and hardscapes are set to 0".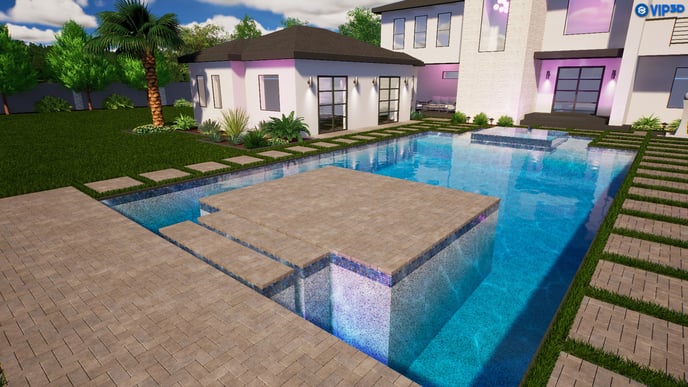 Step 3: Create the Sunken Area
To create the sunken area in our island, draw a second hardscape at a lower height.
Use the Outline Tool to set the offset for thickness of the island wall and draw the shape.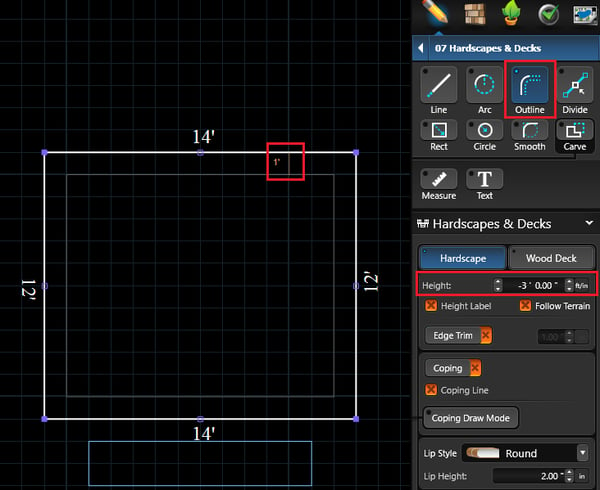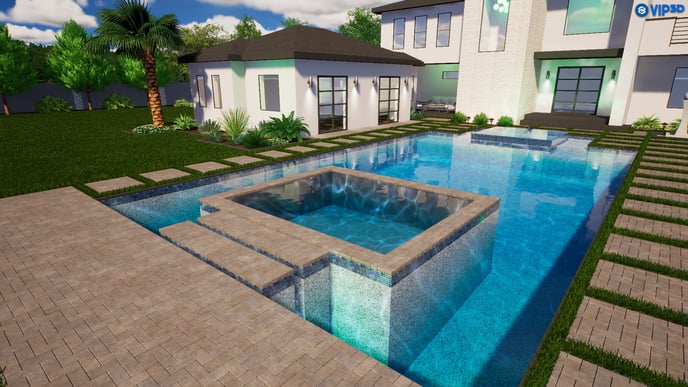 Step 4: Remove the Water
To remove the water from the sunken area, draw a Spa and set the height to a negative value greater than your pool depth.
To draw the Spa: Activate the Outline Tool to outline the sunken hardscape.
Set the offset to 2 inches to make the spa slightly larger than the inside hardscape.
Turn OFF Coping on the Spa: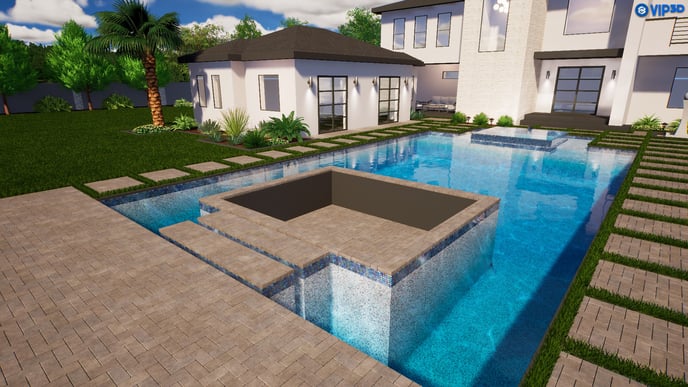 Step 5: Add Fire Pit, Seating and Accessories
Once the sunken island is in place, add seating with additional hardscapes, a fire pit, and accessories.