Learn how to align multiple slope terrain with retaining walls.
Step 1: Establish a large flat area with a 0 ft., 0 in. starting point.

Step 2: Specify the high and low areas and set how far away those areas need to be from the starting point.


TIP: The 0 ft., 0 in. starting point will normally be around the house or pool.

In this example, the house and the pool area are flat.

Select the multiple slope option in 2D and draw two large squares set to 0 ft., 0 in. around the house and pool area. Placing one terrain square inside the other will further flatten this area.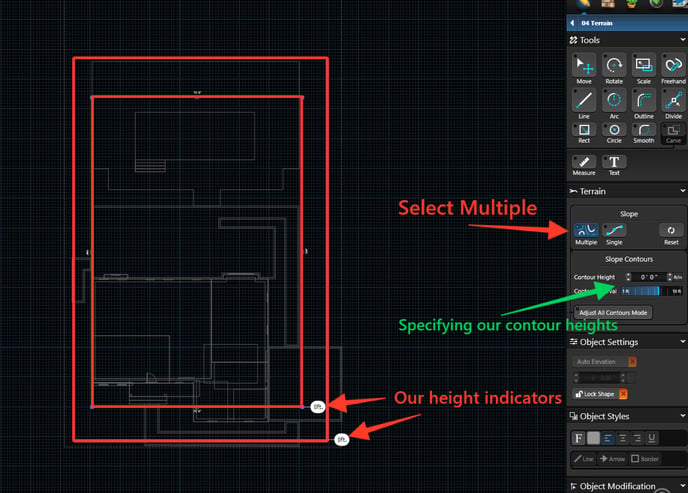 Next, add the high points. In this example, the high points are 10 ft. taller than the starting point and about 30 ft. away from the level area.
TIP: Add a measurement from the level area to help establish the necessary distance.

Select the line tool and set that line to 10 ft.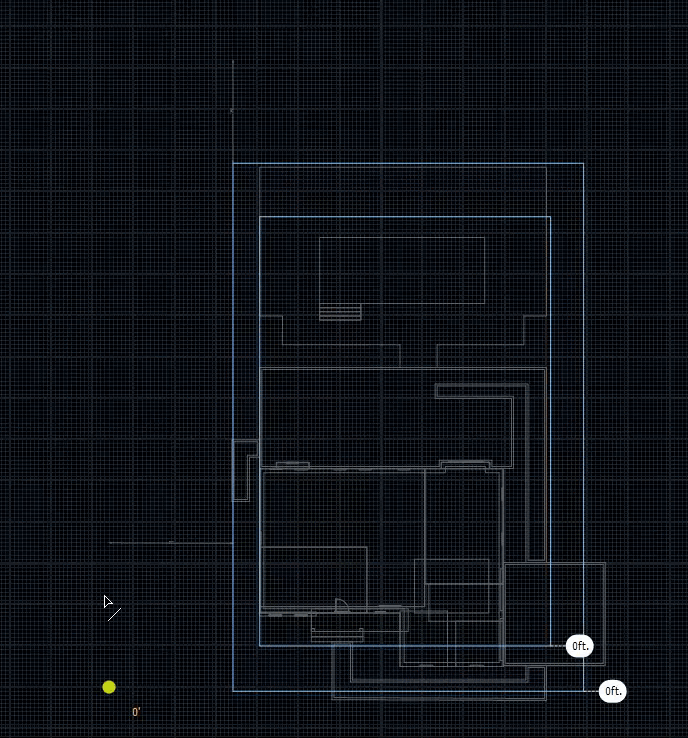 Next, set the low elevation points.

Draw another line on the right side that is set at negative 10 ft. In this example, the line is 22 ft. away.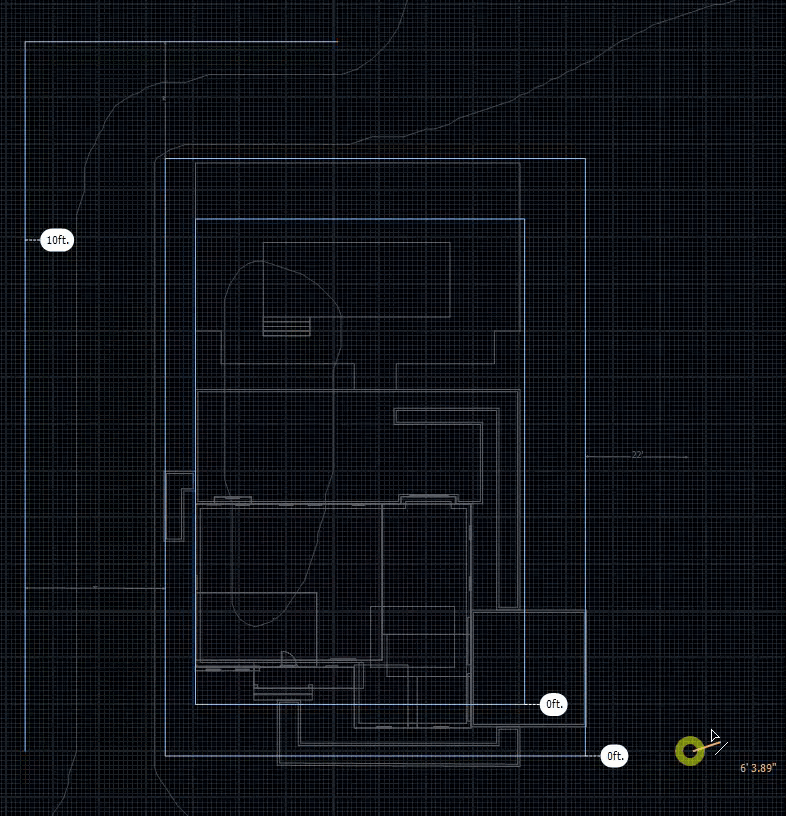 The results will be visible in 3D: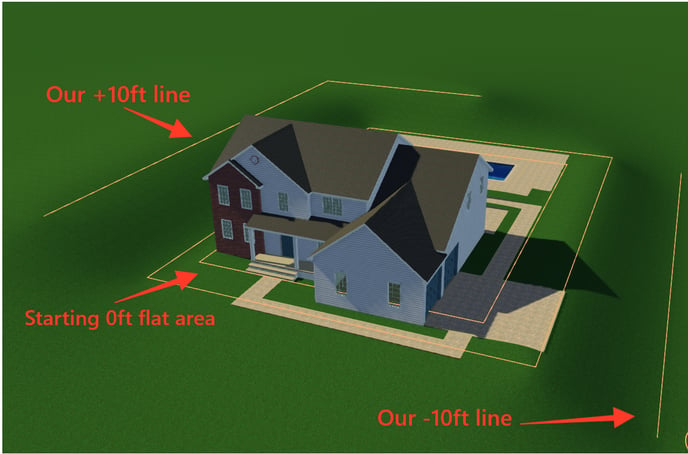 Once the main 2D terrain lines are set, it is easy use the 3D tools to focus on the details.
Other Resources

Terrain Stage Video
TIP: Every project is unique. Once the starting level area is established, it is easy to build other terrain lines from that flat area.