Create a raised beam or sheer descent wall in the Hardscapes Stage.
1. Go to the Hardscapes Stage.
2. Select your pool with the Outline Tool and trace the desired length: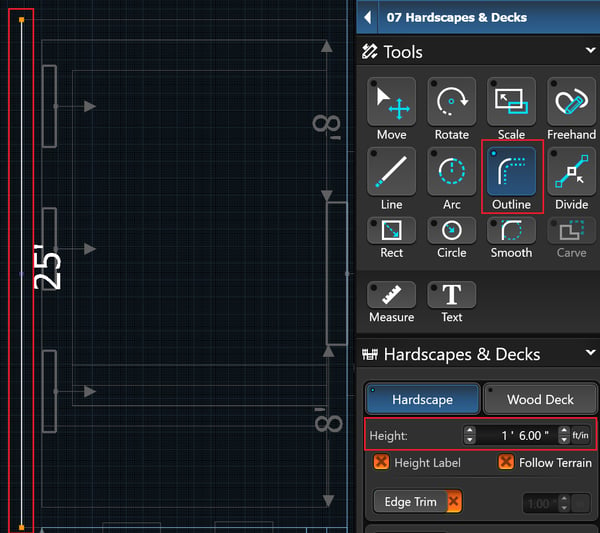 3. Left click the larger orange end point. Set the offset and left click again to place it.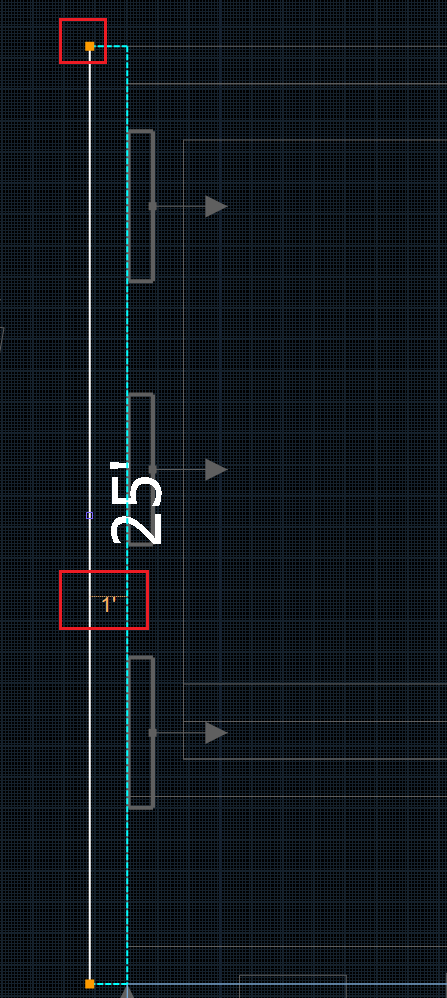 4. Head to the Yard Accessories Stage to add the Scuppers or Sheer Descent:
TIP: Search 🔎 the library for your favorite items.
It's easy to find a Sheer Descent by entering the search term "Water Descent".