Create custom materials by importing graphics files with the Import Material button.
It's easy to import graphics such as tile, concrete, pavers, bricks, stucco; and even photographs. Graphics files can be imported in the .bmp, .jpg, .jpeg, .png, .tga, and .tif formats.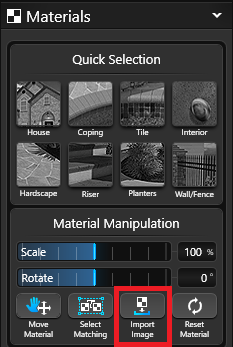 Once you have imported the graphic, you can save it to the material library. If you do not save an imported material to the library, it will only appear in the project you imported it in.
The imported graphic will automatically tile across the selected surface. Use the Scale, Rotate, and Pan tools to adjust the way that the graphic tiles.
When searching online, you want to look search for tileable or seamless textures.

A tileable / seamless texture is an image that can be placed next to itself without creating an obvious seam, join or boundary between the copies of the image.
---
Importing Materials
In Materials, select the area you would like to apply the material to and click Import Image. This allows you to import custom materials directly on any drawn shape. You can select any drawn shape such as a deck, hardscape, or wall of the house.
NOTE: To apply imported materials on Yard Accessories, you first need to save the Material to your Library.
The imported material will be applied onto every surface you have selected.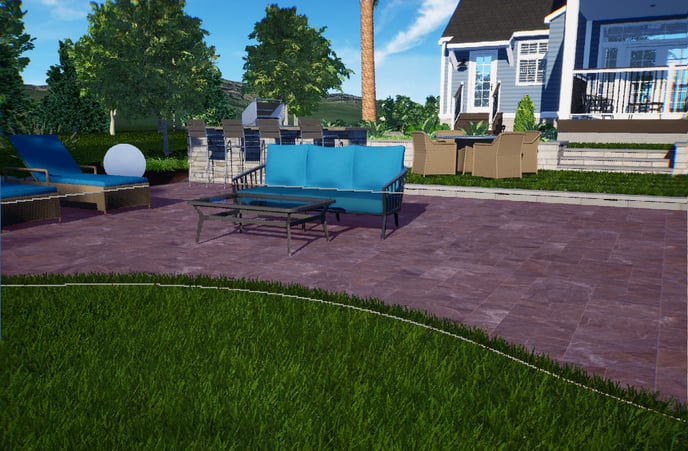 Once you click Import Image, select the image of the material on your computer that you would like to use and click Open: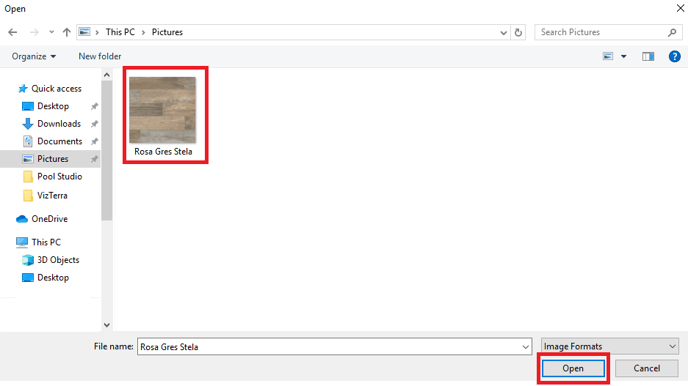 Once you click Open, the custom material will apply in your design: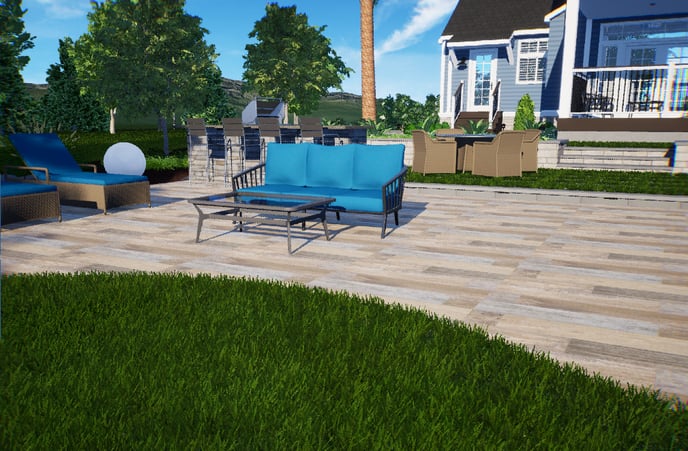 You can save this custom material to your Library to use in future projects.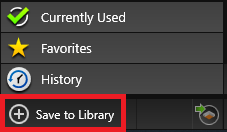 Select the material and click Save to Library at the bottom of the Library.
Now select a Category and Type, and enter a Template Name.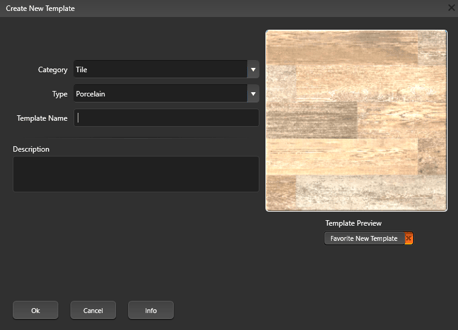 You may also use the Color Sliders or Swatches on imported materials.
For more information, see Customize Materials.
NOTE: If you edit the color of an imported material, the material will be substantially changed and will have only one primary color.