Moving your license of Vip3D from one computer to another.
Transfer License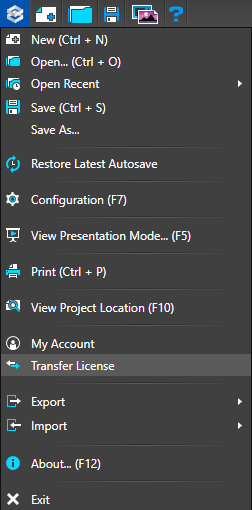 Remember Vip3D is licensed to one user and CANNOT be shared with another person or designer.
This option is only to be used by those who want to use Vip3D on a machine at work and at home.
Transfer License will automatically open your license, allowing you to register on a different computer. The previous installation will revert back to demo status.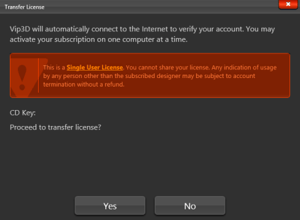 Once you press Yes, your license will be open and ready to be registered on another computer.
PLEASE NOTE: An internet connection is required to transfer your license.