To create a covered patio or lanai, draw a roof overhang with two house shapes.
In the House Stage, drawing a roof overhang is similar to drawing a roof with multiple roof elevations or drawing a vaulted ceiling on a screened patio.
Start by drawing the House and turning the Roof Off: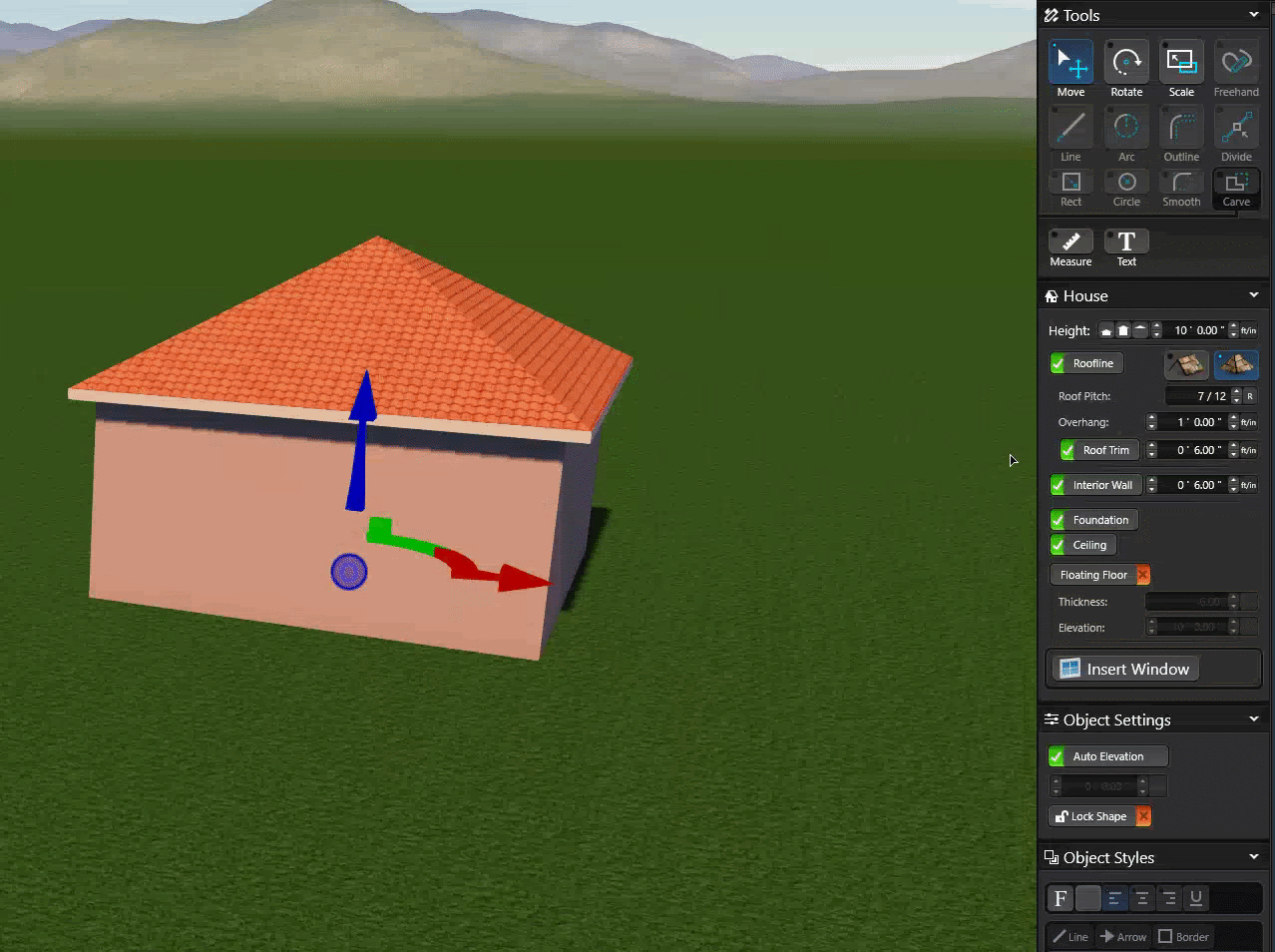 Then, draw a second house shape that includes the overhang area. For this new shape, keep the Roof On: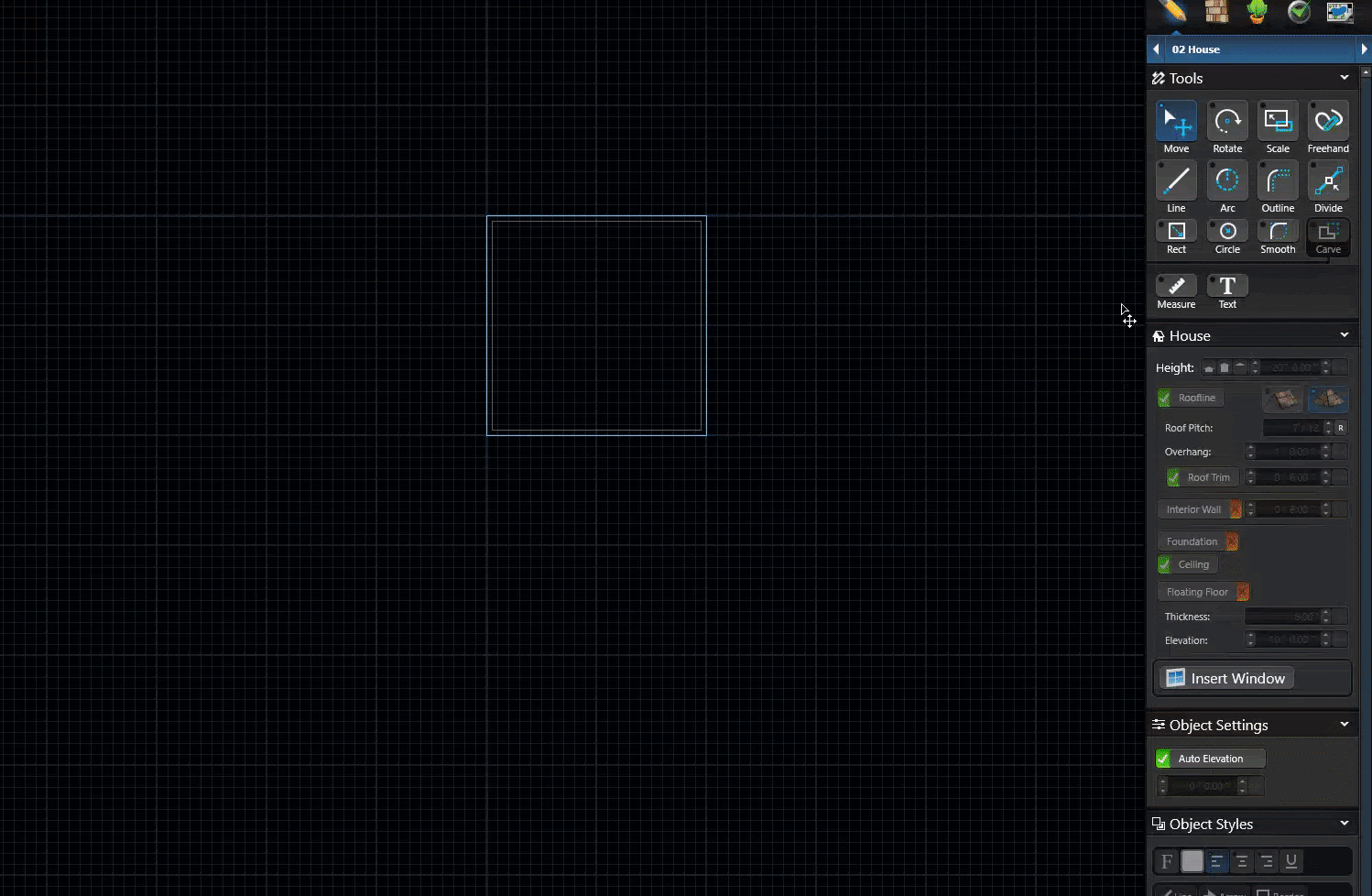 Shape #1 will be the Roof Only
Shape #2 will create the House Walls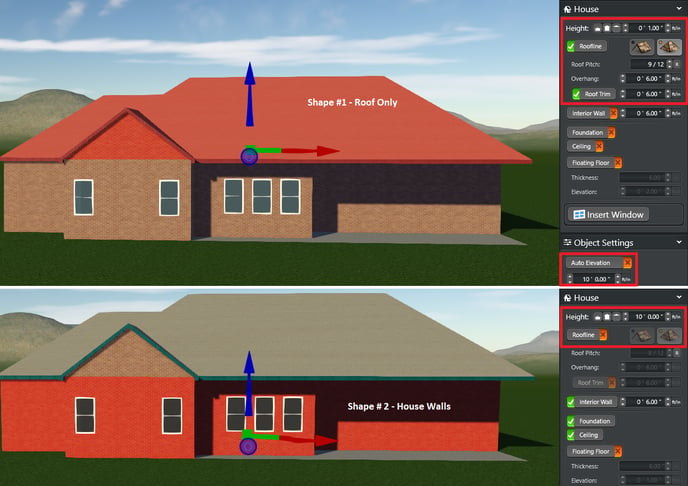 To learn more about creating a roof overhang, check out the
House Video
(and jump to
13:30
).