There are three easy ways to design screen rooms or swimming pool screen enclosures: create enclosure walls, draw custom shapes, or select objects from the library to build exactly what you need.
Option 1: Create enclosure walls in the Walls, Fences & Railing stage
With your line or rectangle tool, draw the enclosure to size in the Walls, Fences & Railing stage. Then, apply the Screen Room Preset from the Library.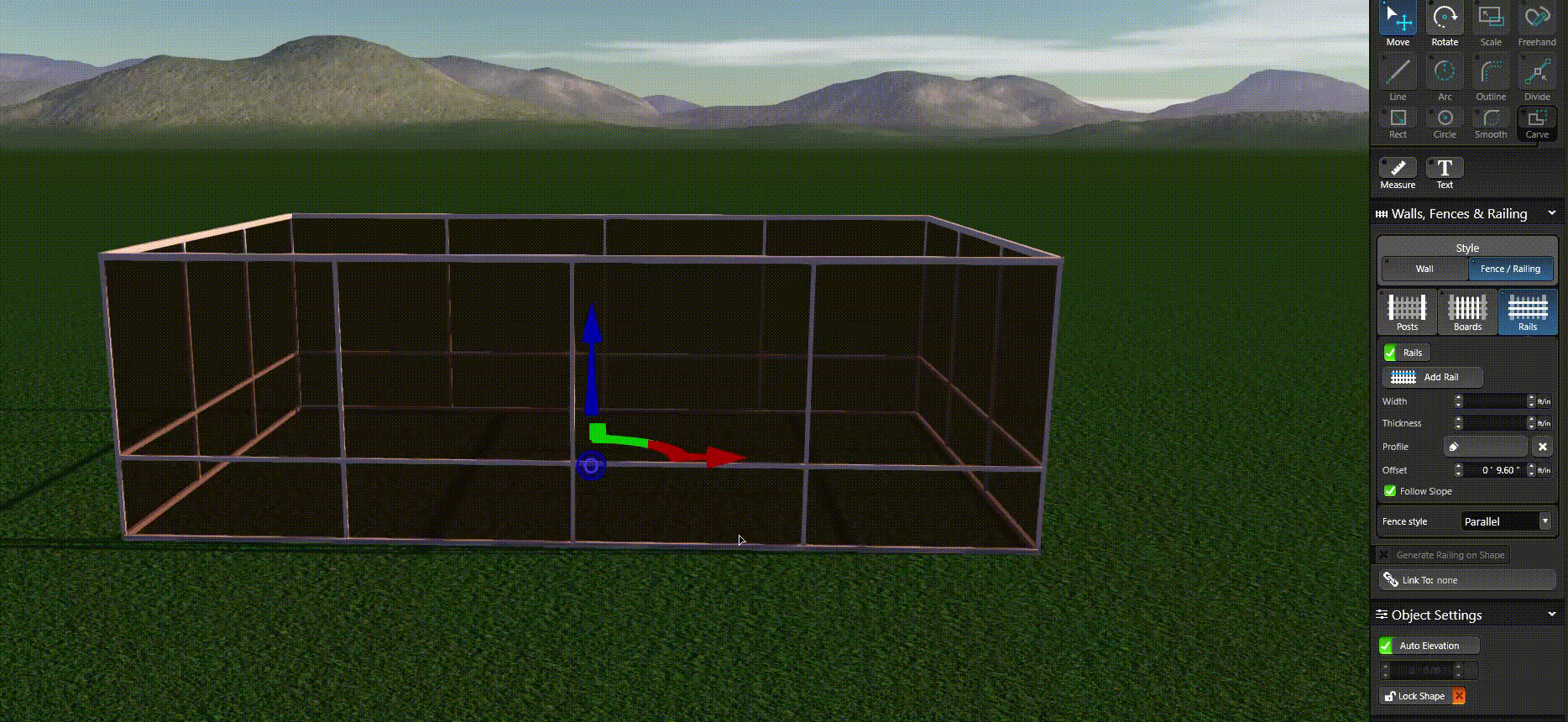 You can customize these presets and modify the rail placement and screen height.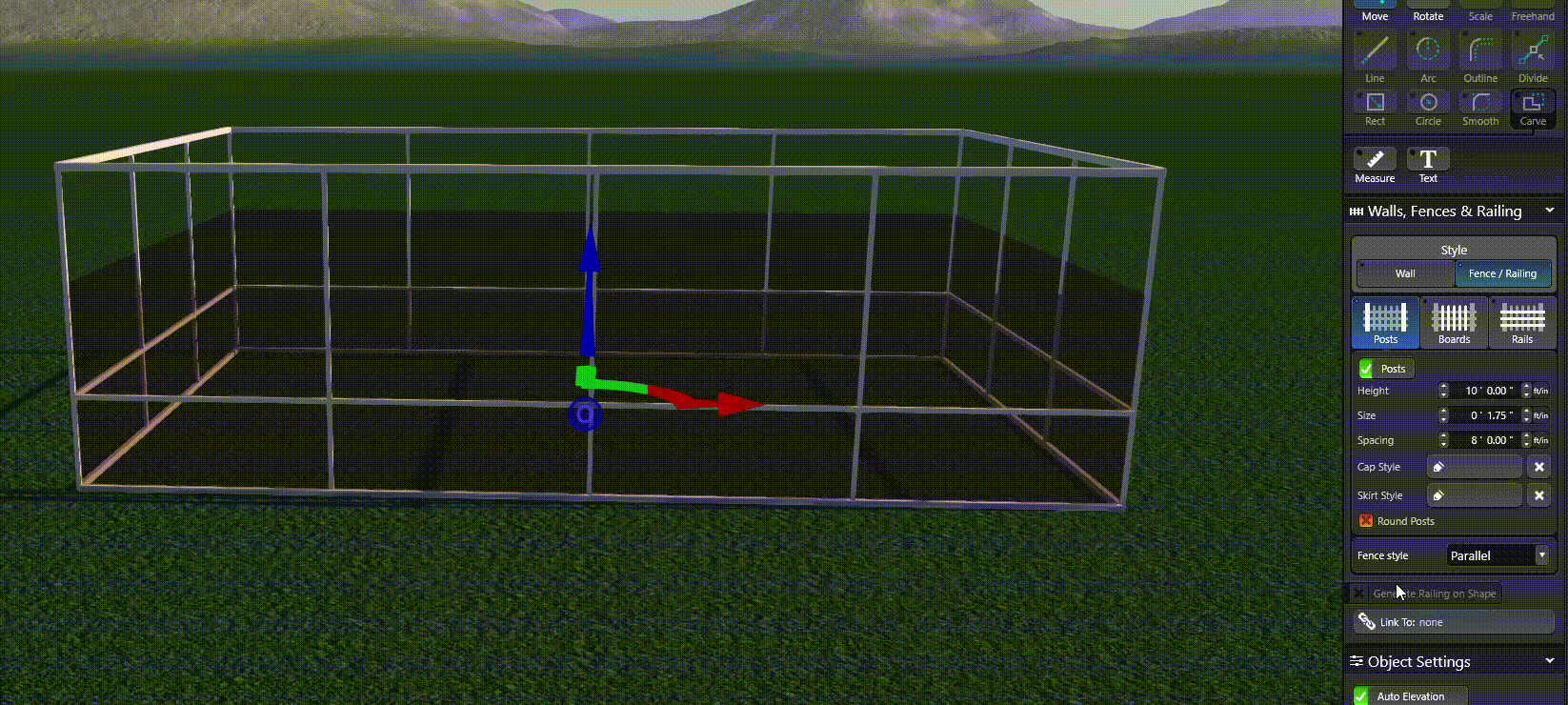 You can also delete or reposition the bottom rail to create the right look.

There are two ways to add a roof to your enclosure or screen room.
Draw a house shape for a screen room with a traditional roof.
Draw a custom shape to finish the frame of a screen enclosure.
Add a Gable: Roof Only, set to a height of 1"

Add an open vaulted ceiling: Roof Only, set to a height of 0"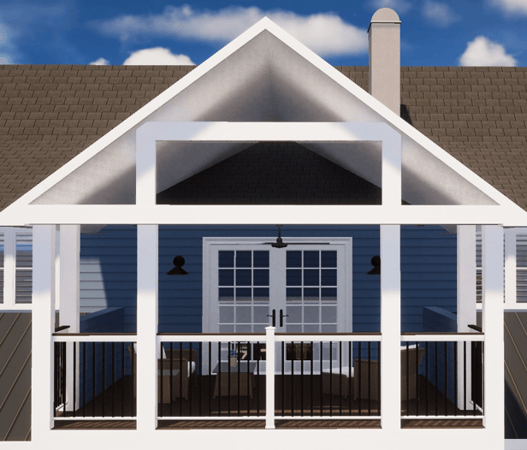 ---
Option 2: Draw the exact shapes you need in Custom Shapes
This example shows the custom shape of a Pool Enclosure Frame: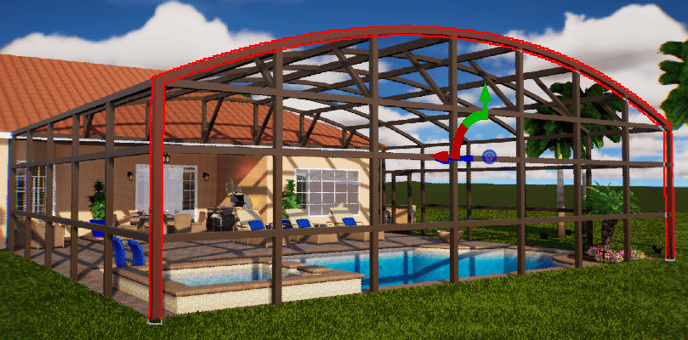 ---
Option 3: Build a screen enclosure with library objects
In the Yard Accessories stage, select and insert Screen Enclosure Components, which are available in the Library under Structures, to create a custom screen enclosure.
TIP: Once you create a screen enclosure, save it to your library as a template to use in future projects.