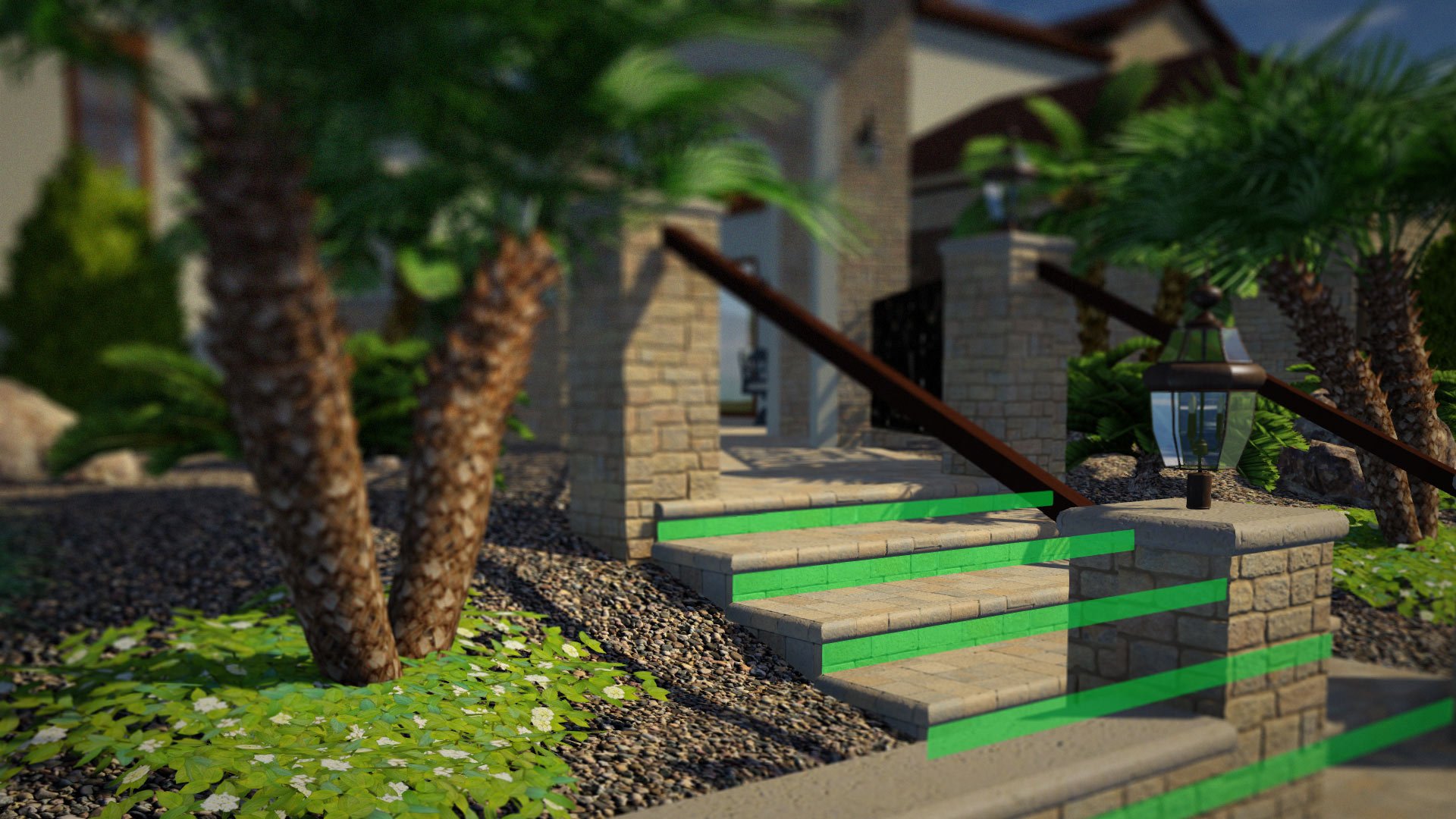 Instant Calculations
Data, Simplified
With Smart Data, the info you need is instantly ready for you. Tackle cumbersome hardscape calculations, from step risers to turn down measurements with our construction design software.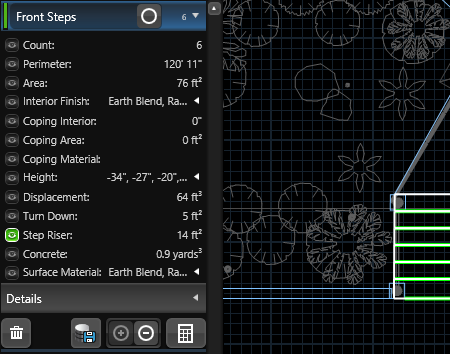 ---
The Data You Need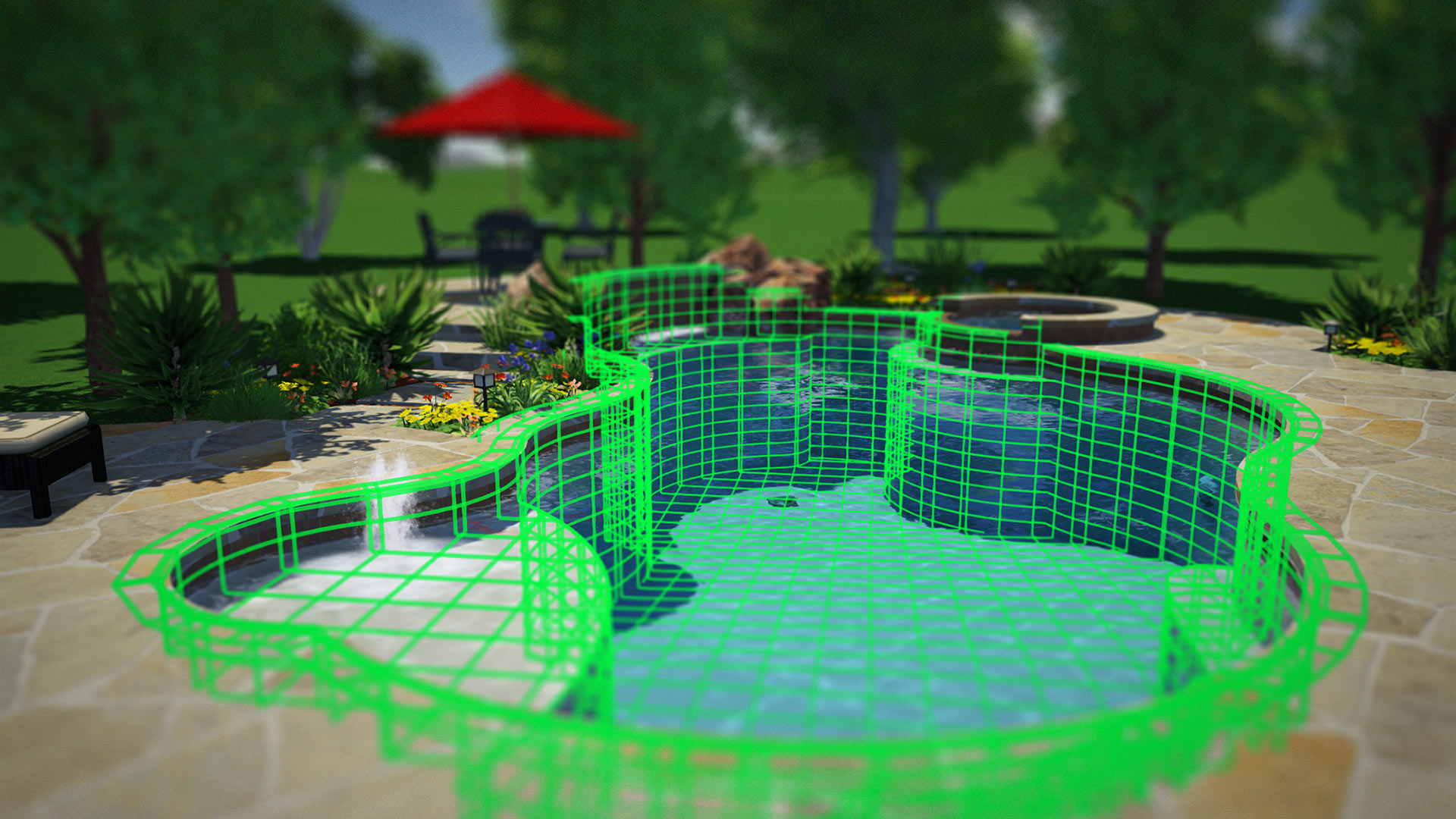 Get deeper insight into projects with rebar calculations. Calculate even the most complicated volume measurements, including dirt displacement, concrete yardage, and gallonage. The construction software features you need, from the only pool and landscaping design software that handles the calculations for you.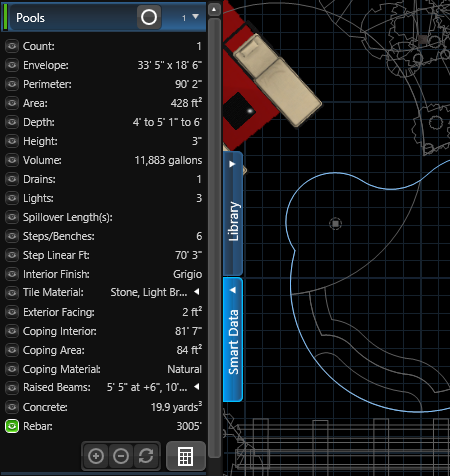 ---
Only in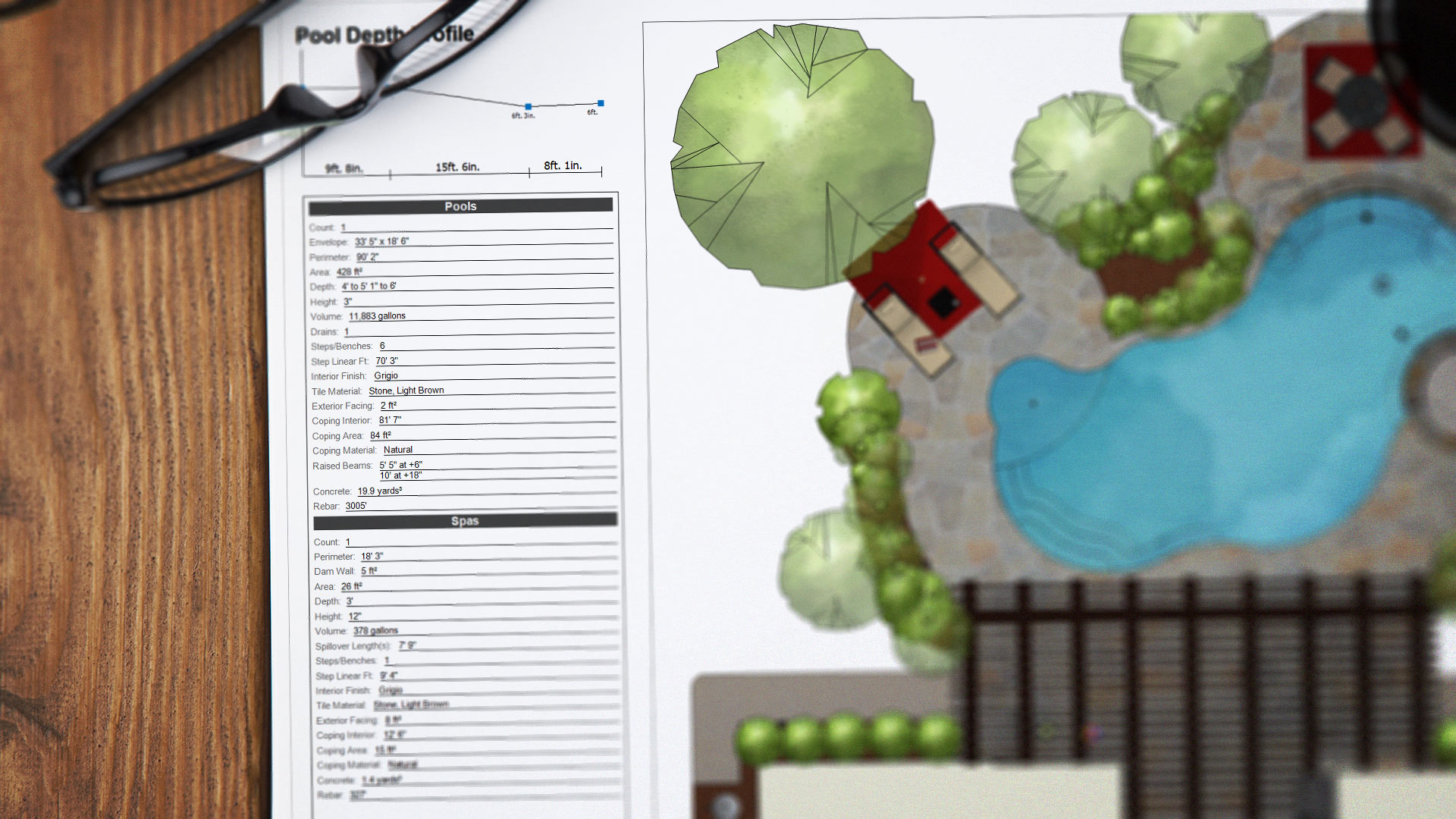 Automatic Construction Specs
Real-time data, ready to build
Real-time calculations make estimating projects easier than ever before. The construction design software features allow calculations to update automatically and instantly on construction pages, saving hours of work. Change requests become painless, instead of a time-consuming hassle, when changes are calculated in real-time as you work. The numbers you need, with unprecedented ease.